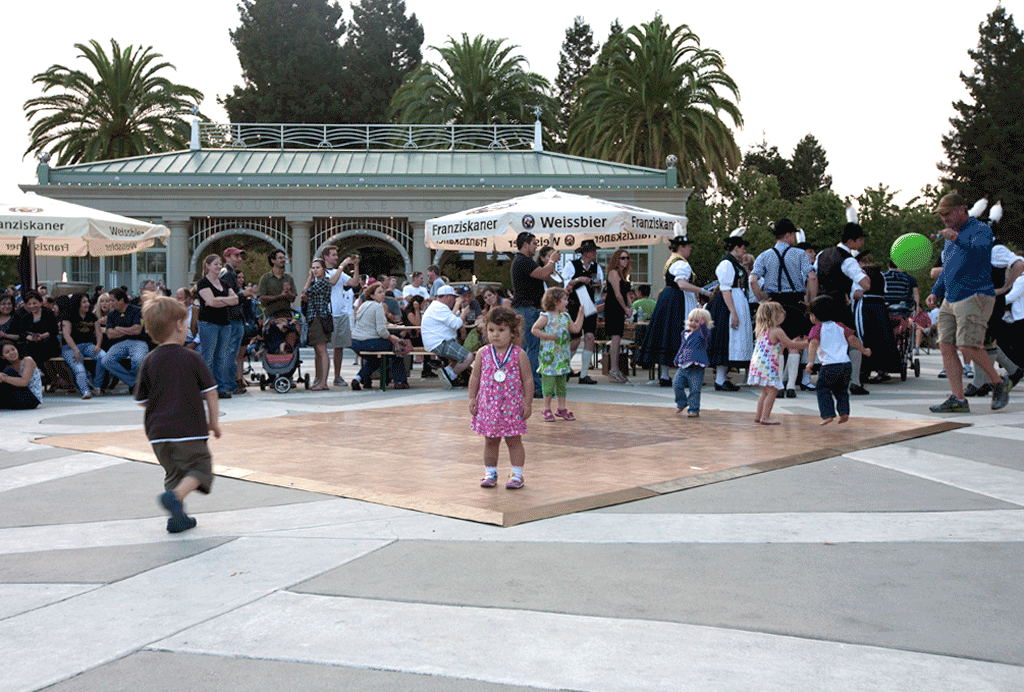 Today was OKTOBERFEST in Redwood City. I had spent most of the day in my studio. About 3 or so I got out and took my camera for a walk. Tony, Brie and Samantha walked over from their house and we had a nice leisurely walk around the festivities. There was a great Munich Beer Garden style Oompah band. You should have heard them play "Brown Eyed Girl".
Paula joined us about 6pm just before Tony and Brie left to see India Arie at the old Paramount Theater in Oakland. I have always wanted to visit this Theater. I remember my father talking about it a lot as he went there as a kid and I am sure with my mother. My Grandparents lived not too far from there at 81 Glen Avenue, Oakland Ca.
More photos and video to follow.